"More than 80% of all incidents are caused by planned and unplanned changes." – Gartner
All Config Changes. Searchable. In One Place
SIFF collects, monitors, and analyzes configuration data from ALL sources in a centralized configuration repository for easy searching, auditing and compliance. SIFF highlights Planned vs Unplanned config changes to help identify the root-cause of complex incidents, as well as continuous analysis of config data to ensure security policy compliance.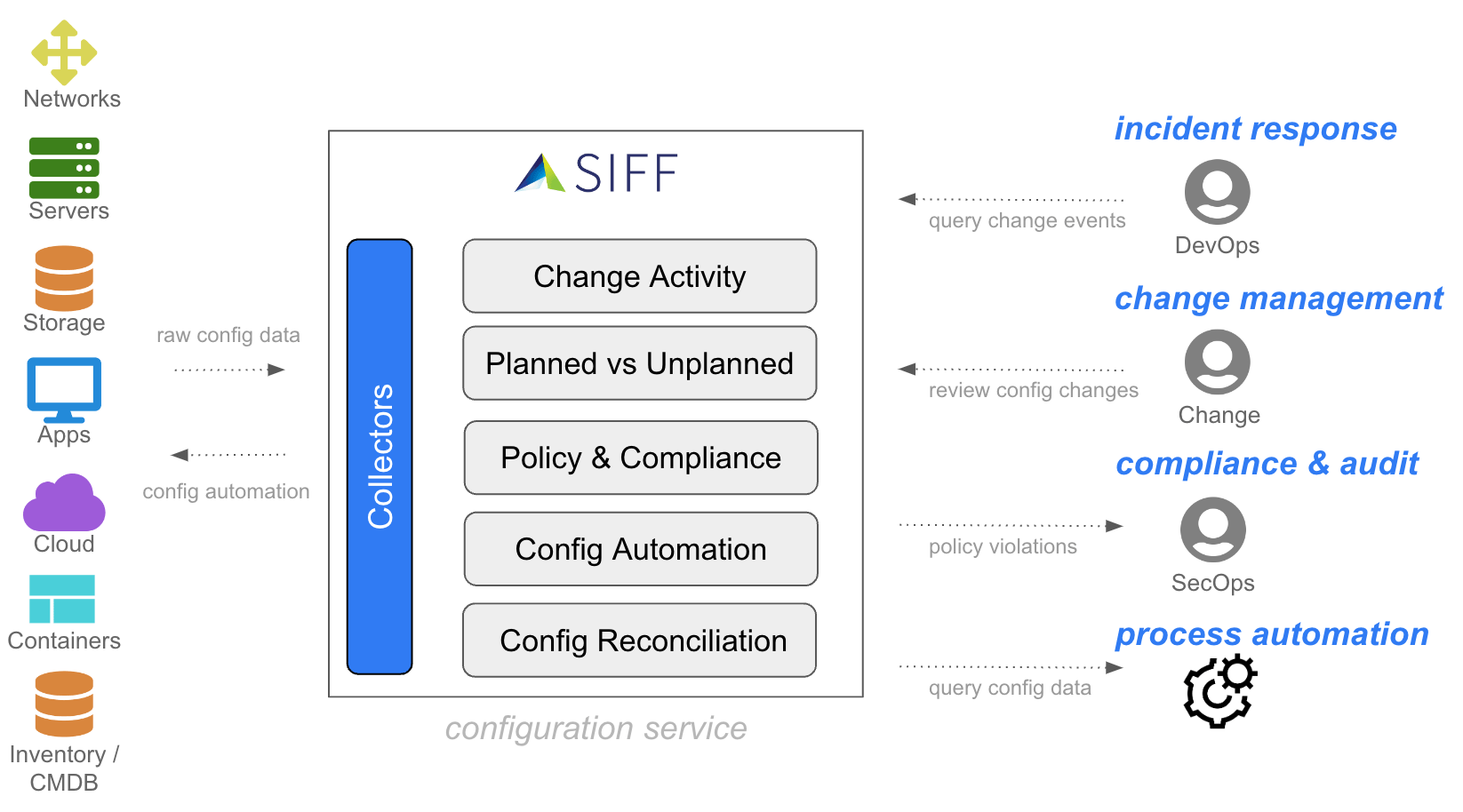 Get visibility into ALL configuration changes, whether it is a planned change request that you implemented or an ad-hoc change the client updated themselves. SIFF captures the details necessary to accelerate incident response, post-mortem analysis and accountability.

CSP
Prevent unnecessary outages by peer-reviewing implemented change requests before a major incident occurs. SIFF monitors all configuration changes and identifies planned vs unplanned changes. Easily review config changes that results from an ITIL change request to catch errors and reduce risk.
Large Enterprise
Define policies to ensure any configuration changes are adhering to best practices, whether it is ensuring security settings or just local/market specific configs. SIFF will monitor for violations, notify and compare/highlight the changes.

Enable Change with Confidence
SIFF enables organizations to manage change, prevent incidents and improve security and compliance.
We believe in simplicity and ease of use and want you to get value out of SIFF immediately.
Here is how we make it easy for you to get started.